We offer a full line of HVAC filters, paint, spray booth, industrial finishing, metal washable, bag filters, high efficiency, HEPA filters, water filters, oil mist filters, dust collection, filter housings, air scrubbers, and cottonwood intake screens.

MERV 8 through MERV 13
Standard and high capacity with consistent pleat shape on predetermined centers causing dirt to collect evenly over entire surface, maximum dust holding capacity. Moisture resistant beverage board frame.
Filters available in 1″, 2″, and 4″ Depths, multiple sizes
100% water repellent, high-strength adhesive coating on interior of frame
Self-support MERV 8 through MERV 13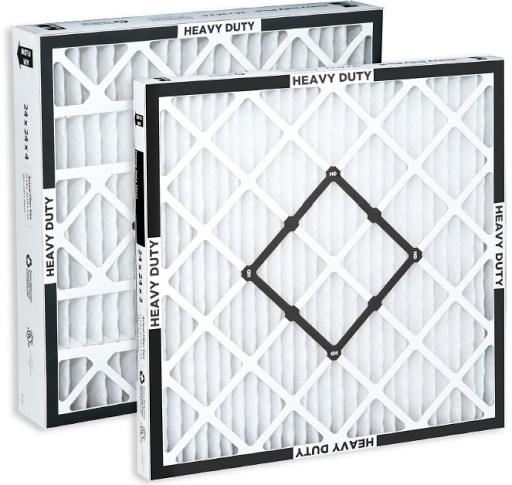 Series 635 Panels
Each Series 635 panel has commercial and industrial applications a well as two levels of tackification which improves performance at a nominal cost.
MERV 8 based upon 52.2-1999
30% average efficiency based upon 52.1-1992
Dual tack (internal & downstream) enhances dust holding capacity

Series 625 Panels
Each Series 625 panel is designed for heavy duty commercial and industrial application with a durable 3-ply structure and internal tackifier for increased performance.
MERV 8 based on 52.2-1999
Rigid media design for high velocity application

Series 610 Panels
Series 610 panels are an economical solution for light commercial and industrial applications, with 2 layers of polyester. The downstream layer has a light tackifier which enhances performance.
MERV 7 – based upon 52.2-1999

Series 55 Panels
Series 55 panels are an economical solution for crossdraft intake air filtration. General use is in paint spray booths in the automotive and industrial finishing markets.
75% efficiency on 10 microns
2 layers, 100% polyester with downstream tackifier
Heat sealed to 9 gauge internal support frame

P312 Poly Panels
P312 panels are for residential, commercial, or light industrial use.
The interlocking polyester fibers maximizes dust loading while minimizing resistance to air flow and surface loading. Use where large quantities of lint and dust are present in a high velocity system.
Large effective filtering surface area
Classified Class 2 by Underwriters Laboratories, Inc.

Clean-Pak™ Synthetic
Economical choice for basic, entry level commercial and industrial applications.
Commodity synthetic media
Good performance at an affordable price

Defiant® T-Flo Synthetic
Provides functionality above the basic level with patented media with T-Flo® technology
Holds more dust with lower pressure drop than Clean-Pak™
Improved Performance Bag at an affordable price

Venti-Pak™ Fiberglass
Extended Surface Bag Filter; Microglass-Sewn providing high burst strength. Thermoplastic sealant locks the stitches and prevents leakage.
Pocket Formation (span stitching or sonic welding) creates wide open entrances
Uniform pocket shape permits maximum air flow, minimum resistance
high strength mechanical staking secures pockets to prevent separation under high turbulent conditions

Legacy® 4″ MERV11
Legacy extended surface pleated panel filter for use as a stand alone or as a pre-filter to higher efficiency bag, rigid box, or cell type filters.
E-pleat® Technology allows smooth airflow, even loading and media utilization
Completely incinerable with high impact plastic frame

3M™ Commercial HVAC MERV A13
Functional, high-efficiency performance at an economical cost. Engineered to protect expensive HVAC equipment and workers from dirty air.
V-Bank with Integral Gasket
Electrostatically-charged, open construction media

Legacy® 4″ MERV14
Legacy® extended surface pleated panel filter for use as a stand alone or as a pre-filter to higher efficiency bag, rigid box, or cell type filters.
Provides 12″ filter performance in a 4″ filter
LoadTech™ Media Design holds 2x more dust, Longer filter life.

Advantage® 2″ MERV16/14A
Durable Plastic Frame, no metal components, completely incinerable.
2″ Mini-Pleat Design provides higher efficiency and dust holding
MERV 16/14A in accordance with ASHRAE Test Method 52.2-2007, including Appendix J
Available with Side and Up/Downstream Gasketing
Box-Style Pleated Filters

Legacy® 12″
Legacy® extended surface pleated panel filter Cost savings–reduced energy costs with low pressure drop and low energy consumption.
E-pleat® Technology allows smooth airflow, even loading and media utilization
Completely incinerable with high impact plastic frame

Variflow®
High and Medium Efficiency Extended Surface Air Filters. Compact design saves valuable in-line duct space. Ideal for variable volume systems and difficult operating conditions.
Three efficiencies (MERV-14, MERV-13, MERV-11)
Two depths – 6″ and 12″
Water resistant microglass paper media
Optional — Antimicrobial treated media with a 90% efficiency

V-Force® 2V
High Efficiency Extended Surface Mini-Pleat Filters, ideal for use in most demanding installations, including variable air volume, high air flow, turbulence, repeated fan shut down, high moisture and some chemical or corrosive conditions.
Exceeds LEED/Green requirement of MERV 13
Classified per UL Standard 900
All Plastic Construction
Fully Incinerable
Moisture and Chemical Resistant

Varipak®
Extended Surface Rigid Cell Filters, Dual Layer, Microfine Synthetic Media, High Loft Microglass Media.
Unaffected by High Humidity or Moisture
6″ and 12″ depths
Uses include pharmaceutical production, hospitals, food processing, public buildings and arenas

Vari+Plus® VP
High Capacity Extended Surface Mini-Pleat Filters
All Plastic Construction
Uses Revolutionary Exclusive Dura-Tuff™ Synthetic Media
Rigid Cell Design
Suitable for HVAC or Turbine Intake Applications
HEPA High Capacity Filters

HEPA MicroGuard® 99 and MicroGuard® 2000
HEPA and ULPA Filters provide filtration of 99.97%, 99.99%, 99.999% on 0.3 micron particles. Every filter is individually tested. Design minimizes risk of media puncture, adds to filter pack stability, and offers maximum air flow. MicroGuard® 2000 is designed for high air flow applications up to 500 FPM.
Gasket Seal and Gel Seal
High Temperature Models
UL 900,586
Activated Carbon Filters for Gas & Odors

Carbon Panels & Cubes
Flat Panels or Extended Surface Carbon Cube Filters provide dual-ply polyester 15/40 particulate arrestor with internally applied wet tack, second layer is 3/8″ carbon impregnated polyester.
Basic VOC absorption
Self-seal upon installation to eliminate air bypass
Easy to handle design

MERV 8 Carbon Pleat
Offers high air filtration efficiency with carbon to deliver clean, fresh air.  Filter offers unpleasant odor control, including cigarette smoke, food preparation, vehicle exhaust, odors from humans and pets, decomposition odors, beauty salon chemical odors, and gases from chemical processing.
New high carbon loading media is self-supporting for improved filter disposal ability
Each filter is bag sealed to prevent odor absorption prior to installation
200 grams per square meter of 60% activity carbon
Spray Booth / Paint Booth Filters

Final Diffusion Media/Panels
Panels and links are designed for premium crossdraft and select downdraft intake filtration in auto refinishing and industrial finishing environments.
90+% efficiency on particle sizes greater than 10 microns
2 layers, 100% polyester, 3 ply media with impregnated tackifier
Rated UL 900, Class 1

Overspray Exhaust Filters
NESHAP Compliant Filter Products with a wide array of of options including: Fiberglass, Polyester, and Paper Filter Products.
Fiberglass Paint Arrestor Pads include 15g, 18g (with polyester backing) and 22g products
Polyester Filter products provided in bulk flexible rolls or manufactured to specifically fit your filtration system
Pocket/Cube Filters have a higher holding capacity and have a self supporting structure design

NESHAP Compliant/Aerospace Filters
System can be set as 2-Stage or 3-Stage. These systems are designed to capture paints and chemical coatings commonly associated with aerospace OEM and rework applications.
Each stage provides maximum cost/benefit efficiency for particle removal at that point in the filtration process
Motors, fans and duct work are kept cleaner
System is more effective, desirable air-flow and service life are maximized

2 Stage System
ATI-500 Pocket and Panel Filters manufactures with an upstream layer tha consists of larger fibers with more open structure for greater depth loading and holding capacity. Final layer consists of fine bi-component fiber to capture fine particles.
Self-sealing — No leakage around the filter, frame forms as built in gasket
Easy Installation and changeout, simply push the filter into the frame
MERV 11 performance makes this a good choice as a 2nd stage filter in powder coating booths

3 Stage System
System removes liquid and solid overspray in new paint booths in excess of NESHAP Standard. Keeps motors, fans, and duct work clean; prevents discharging contaminants to the atmosphere.
First Stage – Ultra prefilter designed to maximize depth loading, providing longer life.
Second Stage – four ply, OSM-100 provides retention of smaller paint particles
Third Stage – three ply, self-supported A-3000 bag to capture smallest paint particles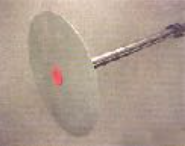 American Air
1-1/4″ O.D. 18 gauge steel tube. Drive pins 9/16″ from end. 11″ diameter end plates. Red end cap indicates drive end.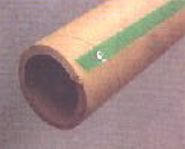 Farr
Core is formed from a 2-1/8″ I.D. Fiberboard tube using no drive pin, cups or discs.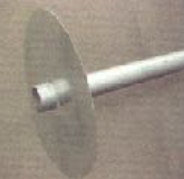 BLC
Constructed form a 1-1/2 diameter: EMT conduit, with 11″ diameter end plates recessed approx. 1-3/8″ from end of core.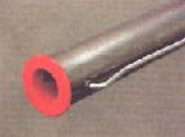 Cambridge
1-1/4″ O.D. 18 gauge steel tube. Drive pins 9/16″ from end. Red end cap indicates drive end.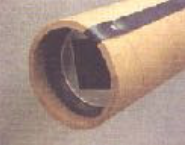 Trane
2-7/16″ I.D. fiberboard tube. A metal cup is secured in each end. The cup is stamped to form a 1-1/2″ square.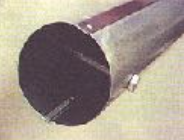 Continental
Core is formed from 3″ I.D. metal tube. A drive pin is located 2-1/2″ from one end of tube only. No cups or discs are used.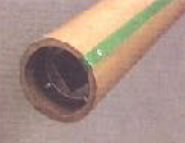 Carrier
Formed from a 2-7/16″ fiberboard tube. A metal cup is secured in each end. The cup is stamped to form a 1-1/2″ square opening.

Polyflex Belts
Unique 60°-Angle Polyurethane Construction Transmits Greater Loads at Higher Speeds in Less Space Than Conventional V-Belts

PoweRated V-Belts
An Alternative to Conventional Light-Duty Belts, with High Performance Construction Delivering More Horsepower, Less Stretch and Longer Service Life.

Truflex V-Belts
Truflex Belts feature superior length stability for minimal take-up requirements.